hi all and thanks for making this beloved game shine again !
I tried the bugged version on GoG but ... when I saw this one ... waw such a dedicated work aroud this classic ! i loved it as a teenager and still love replaying it over and over.
What striked me the most is that it has been made DirectX fueled ! So my favorite middleware is now compatible ... hours of fun playing with shaders !
Here is what i've made after a few hours today.
i love the atmosphere it gives to the image

From this :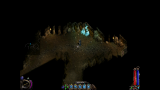 To this :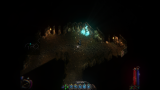 With Reshade 4.5.4
I tried Tilt Shift but it's a bit of a mess for now. can't decide if I use it or not. looks great for screenshots though !
EDIT 27/02/2020
Oh i found a way Tilt Shift suits me. And made an UI Mask too so the UI at the bottom of the screen is not affected by the blur. Still messes up the dialogues and shops, but ... whatever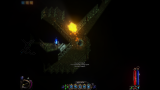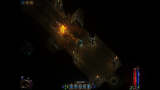 EDIT 28/02/2020
Changed Aspect Ratio a little, added layers of film grain ... I really like the look now ! The reflective bump effect is quite stunning. Just beat Horrendous (again, poor guy) haha.
Thanks a lot and don't hesitate if you like the taste, Here is my today's *.ini file (updated 29/02/2020) :
https://www.dropbox.com/sh/y72wf9pz7fp7itk/AADsNGwZjjkKX78ol-mIfh-Oa?dl=0
I've redone the UI Mask

See ya guys !