ATTENTION!
I am not a map author, but i am the translator of author's message from forum.noxworld.ru. I have all necessary privileges to post this map here and lead this conversation.
---
Map name:
GrBoss03
Creator:
Garett
Players number:
1 - 8 (1 recommended)
For mode:
Arena/Elimination
Links:
GrBoss03
(Mediafire),
GrBoss03
(
NoXCommunity
),
GrBoss03
(
NoXWorld
).
A singleplayer map.
Designed for one player. When you play in small group of players you may suffer from lack of ammunition.
It is decided to refuse from the corridors with small monsters. A way to the bosses and battle begining time has been maximally reduced.
After player's death, battle starts with the Boss, which ended, but with fully restored health. There is no need to beat all previous bosses again.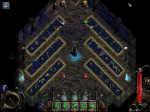 Resupply room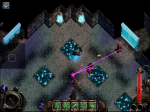 Gargoyle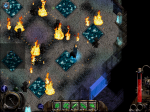 Wasp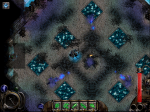 Imp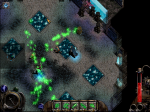 Bat
Two game difficulties. Password.
Normal and Hard battle mode. The second one is much more interesting and harder. To access this mode, you need to beat all bosses without deaths and damage (the second thing is not required) in Normal mode. Or else it is required to input special password (which is known only to Garett).
IMPORTANT! If you successfully managed to beat the map on Normal difficulty, do not touch anything in room with the levers. You will notice a chat message when Hard mode begins.
Enemy technichal info.
Many thanks to Xandros aka 2530 for translating this description.